CLEAN WORLD™ HAND SANITIZER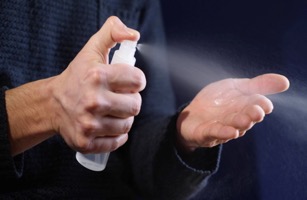 At Estron Chemical, we are committed to doing our part to help out in times of crisis like the one the world is currently facing.  We are proud to announce the launch of our CLEAN WORLD hand sanitizer, an ethyl alcohol-based liquid meeting the formulation requirements of the World Health Organization (WHO).
This sanitizer, proudly made in the USA,  effectively kills most bacteria, including COVID-19, and complies with the recommendations made by the U.S. Department of Health & Human Services Food & Drug Administration (FDA), United States Pharmacopeia (USP) and the National Alliance of State Pharmacy Associations (NASPA).
For further information, please contact us at customerservice@estron.com, or call 270-395-4195.
A portion of the proceeds will be donated to Covid-19 relief efforts